Introducing the Northglenn Health and Fitness team
Meet the fitness experts that are here to help you achieve your goals
Fill out the form below to get started
Take the first step towards getting the results that you want
START NOW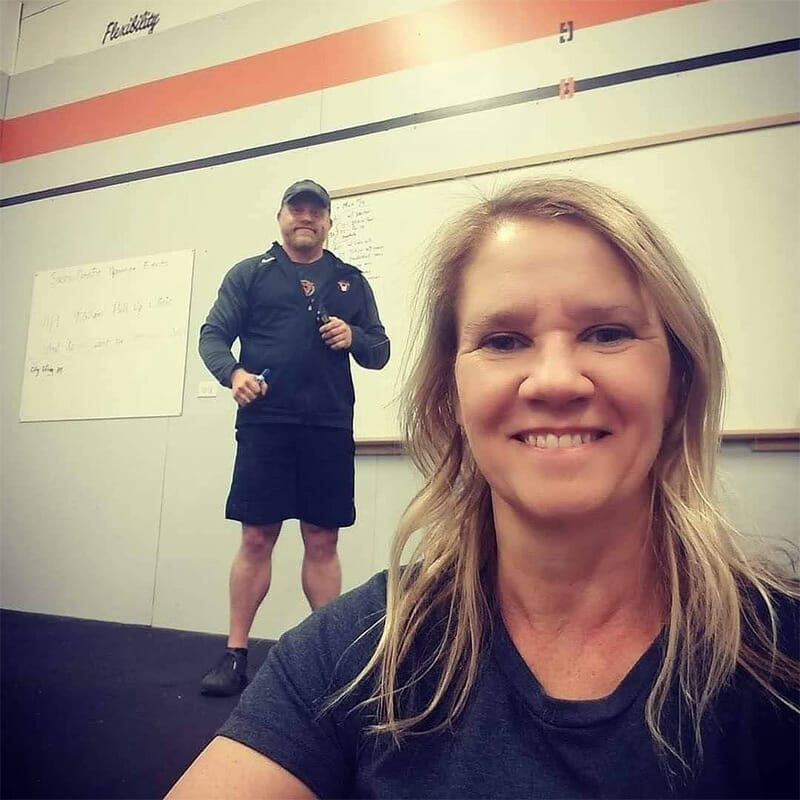 Our founders
Jennifer & Patrick Dawson
Have you ever walked into a gym, full of energy, ready to get started on your new lifestyle and then BOOM!…there is a machine you don't know how to use. You look around and it feels like everyone can read your mind. They know you are thinking, 'I don't know what to do.' 'I don't know how long I should do it.' 'How do I use this machine? ' 'I don't belong here.' 'Let me just hop on this treadmill and then leave after about 20 minutes'…never to return again. Or maybe you joined a gym where they promised a coach would show you what to do. You were told to just walk in and follow along to what everyone else does. Well everyone else seems to know what they are doing already. The coach is hanging out with his favorites and you are in the back hoping no one will notice what you are doing, never to return again. If that sounds like you, then YOU are the reason we exist. Because….me too. These stories are mine and I know they are a lot of yours as well. It ends now. I (Jennifer) have been in service my whole career. Service is industry agnostic. I've worked in food service, payroll, banking, technology, real estate, property management, logistics and one thing remained the same, we are all people who want to be treated well. I have an innate desire to ensure people are treated well. It follows me in and out of these gym walls. I see poor service all day long while I'm out and about and it inspires me to push NHF to do better. I (Patrick) have been involved in fitness in one way or another my whole life. If I don't get a workout in almost every day, my "life" performance throughout the day suffers. Fitness is the fuel that drives everything I do. I know that fitness is responsible for keeping not just my physical health but also my mental health in check. I know it can do that for you too and I have a need to share my love of fitness with those who don't feel that desire yet. Anyone can help the person who already has a good routine. But what about the people that need help finding that desire, that motivation? NHF and all of its staff have a strong desire to ensure that the people we serve should feel included, accomplished and like absolute rock stars when they are here. NHF designs programs that are not one size fits all because that won't keep you coming back. People who are new to fitness or new again to fitness, need something different than a bunch of shiny equipment. You need support, guidance and encouragement. We want you to walk in as you, and leave feeling like the rock star you already are. The person you want to become is in there, we are here to help you bring it to life. Stop letting the fitness industry tell you that you are lazy and unwilling to change. We know that isn't the case. You will not feel judged, body shamed, or defeated inside of our walls. We don't succeed unless you succeed. Contact us immediately, before you move on to the next thing. Nothing in life will change until you take action. Put your trust in us and we will not let you down.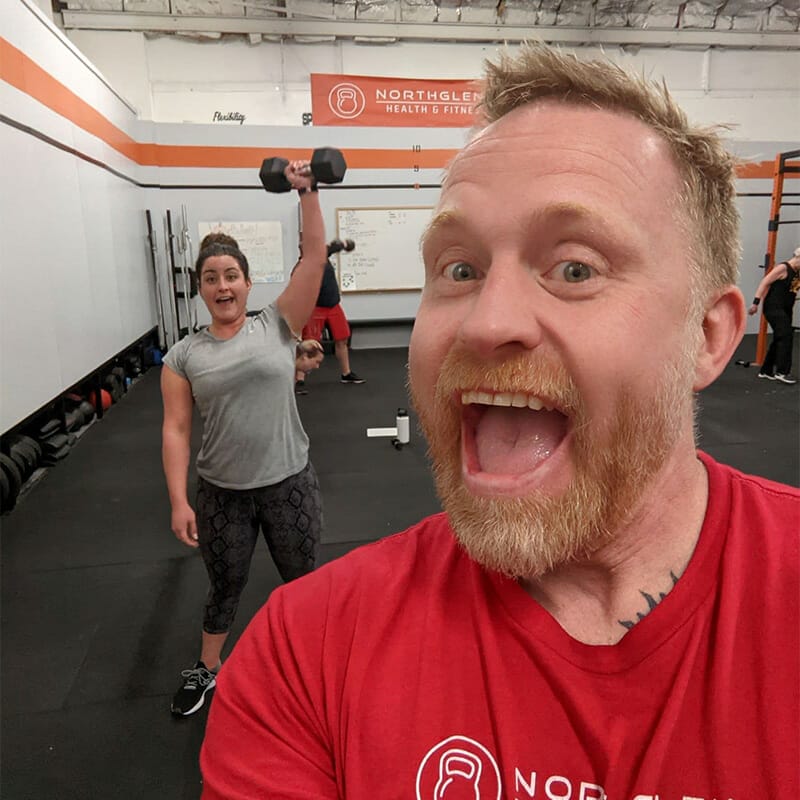 Owner/Head Coach
It all started in the mid-'80s. That's when my mother started putting me into all kinds of recreational league intramural sports. Thus the seed was planted in my head to constantly push myself physically and mentally. I must have tried out every sport offered. Baseball, basketball, swim team, lacrosse, football, wrestling and, of course, soccer, just to name a few. Committing to 2-3 practices per week plus a game on Saturdays really laid the foundation to finding a regular routine to exert my physical energy. Once in high school, I played all the sports and had 5 gruelling 2-3 hours long practices a week. I was hooked and I wanted to see how to maintain a fit and healthy lifestyle. I started CrossFit in 2012 when my now wife, Jennifer, took me to my first CrossFit class. I was hooked and couldn't get enough. I wanted to know how to do all the movements and do them right so that I could improve my times and get stronger. I went to many seminars and took a bunch of private training to hone my skills. After countless hours of practice and a lot of patience, everything started to come together. I have always had a strong desire to help other people. It really fills my bucket. I got into coaching because not only was it an opportunity to improve my own skills but also get to teach others how to do it right. I took all the best advice, tips, and strategies that worked for me and regurgitated it in a way that everyone could understand and have some fun while learning. After all, it wasn't long before that, that I was in their shoes. Not in a million years did I know I'd end up doing a job I love and coaching some of the best people on the planet – our members! I love the people we serve and the awesome impact Northglenn Health and Fitness are making for people when they are both inside and outside of these gym walls.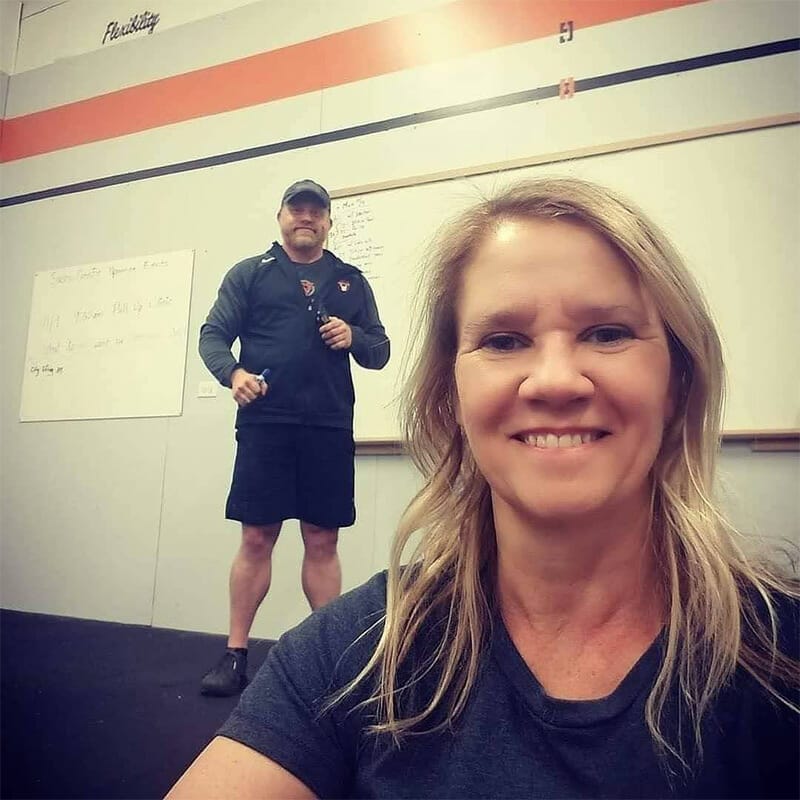 Head Nutrition Coach
Nutrition is not about food. That is a strong statement coming from a nutrition coach! I am telling you this so you stop looking for answers with meal plans or counting macros or calories. Nutrition is about routines, habits, stress, sleep, fitness and ok, yes, there is SOME food in there too 🙂 You already know what to eat. Knowledge of food isn't the solution. We know that broccoli is better than a Big Mac and no one thinks Mountain Dew is healthy. Nutrition coaching is about HOW you are doing to eat healthy AND still work, take care of kids, cook for everyone else, get your workout in and still have time for yourself. THAT is how I can help you. I know strategies that make it simple and that you can implement that will last a lifetime. I will be the last nutrition coach you ever need. Give me 9 weeks and I'll give you your life back.
Fitness Coach
Coach Amanda is an experienced group class and personal trainer with a passion for empowering people to take control of their health and have fun doing it! She has competed in a fitness show as well as many local CrossFit competitions and enjoys pushing herself to her limits in fitness. You can usually find her camping, snowboarding, playing volleyball, spending time with loved ones or finding new fun ways to exercise. She strives to empower people to embrace their strengths and weaknesses and find their inner badass! Amanda has worked in the fitness industry for almost 10 years and has seen the good, the bad and the ugly that comes with it. She found her true passion as she worked with many people who exercised as a punishment or to look better in a swimsuit rather than for its intended purpose – health and vitality. Amanda believes that our longevity and how we function is a result of how we take care of ourselves and our body and that that should be our intention behind exercise. The end result of this is a body fueled for greatness and equipped for anything you throw at it.
Fitness/Nutrition Coach
Coach Courtney is an United States Army Officer and Master Fitness Trainer with a Bachelor of Health and Exercise Science, and holds certifications in Personal Training, Nutrition Coaching, Behavior Change Coaching, and USA Weightlifting. "My passion for health and wellness started young as I watched my parents finish marathons and compete in CrossFit competitions, and began my personal athletic journey as a cross country and middle/long distance track athlete. My passion transformed into a career in 2016 when I began Personal Training at the Colorado State University Recreation Center. I completed my internship developing strength training programs for a local fire department and their firefighter academy. I am currently the Master Fitness Trainer for the 244th Engineer Battalion in Denver, Colorado. I met my amazing and supportive fiance, Shelby in 2016, and we will be getting married in November 2022. Shelby and I live in Thornton, Colorado with our puppy Daisy, we enjoy going to car shows, riding motorcycles, gardening, and trying new breweries and mac n cheese recipes (life is all about balance)! My main goal as a trainer and coach is to help my clients develop freedom and functionality. I believe in creating an overall healthy relationship with food free of cookie cutter rules by supporting clients in the development of creating a nutrition plan that fits their lifestyle, instead of the other way around. I value functionality in fitness, I coach clients with an emphasis on how movements performed in the gym will translate to their everyday lives and support a long, pain-free lifestyle."
Start here
Book a free intro today so we can learn all about you, your goals and how we can help you reach them
Fill out the form below to get started
Take the first step towards getting the results that you want
Free Intro