About the Northglenn Health and Fitness team
Meet the team who specializes in working with people who are new to, or new again to, fitness!
Fill out the form below to get started
Take the first step towards getting the results that you want
START NOW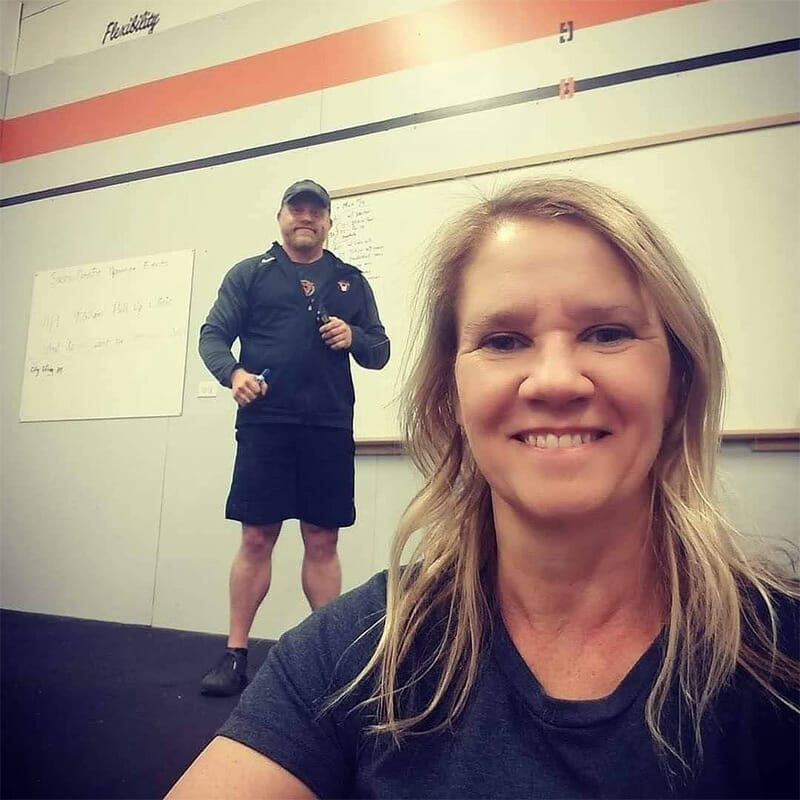 About Our founders
Jennifer & Patrick Dawson
Have you ever walked into a gym, full of energy, ready to get started on your new lifestyle and then BOOM!…there is a machine you don't know how to use. You look around and it feels like everyone can read your mind. They know you are thinking, 'I don't know what to do.' 'I don't know how long I should do it.' 'How do I use this machine? ' 'I don't belong here.' 'Let me just hop on this treadmill and then leave after about 20 minutes'…never to return again. Or maybe you joined a gym where they promised a coach would show you what to do. You were told to just walk in and follow along to what everyone else does. Well everyone else seems to know what they are doing already. The coach is hanging out with his favorites and you are in the back hoping no one will notice what you are doing, never to return again. If that sounds like you, then YOU are the reason we exist. Because….me too. These stories are mine and I know they are a lot of yours as well. It ends now. I (Jennifer) have been in service my whole career. Service is industry agnostic. I've worked in food service, payroll, banking, technology, real estate, property management, logistics and one thing remained the same, we are all people who want to be treated well. I have an innate desire to ensure people are treated well. It follows me in and out of these gym walls. I see poor service all day long while I'm out and about and it inspires me to push NHF to do better. I (Patrick) have been involved in fitness in one way or another my whole life. If I don't get a workout in almost every day, my "life" performance throughout the day suffers. Fitness is the fuel that drives everything I do. I know that fitness is responsible for keeping not just my physical health but also my mental health in check. I know it can do that for you too and I have a need to share my love of fitness with those who don't feel that desire yet. Anyone can help the person who already has a good routine. But what about the people that need help finding that desire, that motivation? NHF and all of its staff have a strong desire to ensure that the people we serve should feel included, accomplished and like absolute rock stars when they are here. NHF designs personal training programs that are not one size fits all because that won't keep you coming back. People who are new to fitness or new again to fitness, need something different than a bunch of shiny equipment. You need support, guidance and encouragement. You need individual design, because YOU are an individual.  We want you to walk in as you, and leave feeling like the rock star you already are. The person you want to become is in there, we are here to help you bring it to life. Stop letting the fitness industry tell you that you are lazy and unwilling to change. We know that isn't the case. You will not feel judged, body shamed, or defeated inside of our walls. We don't succeed unless you succeed. Contact us immediately, before you move on to the next thing. Nothing in life will change until you take action. Put your trust in us and we will not let you down.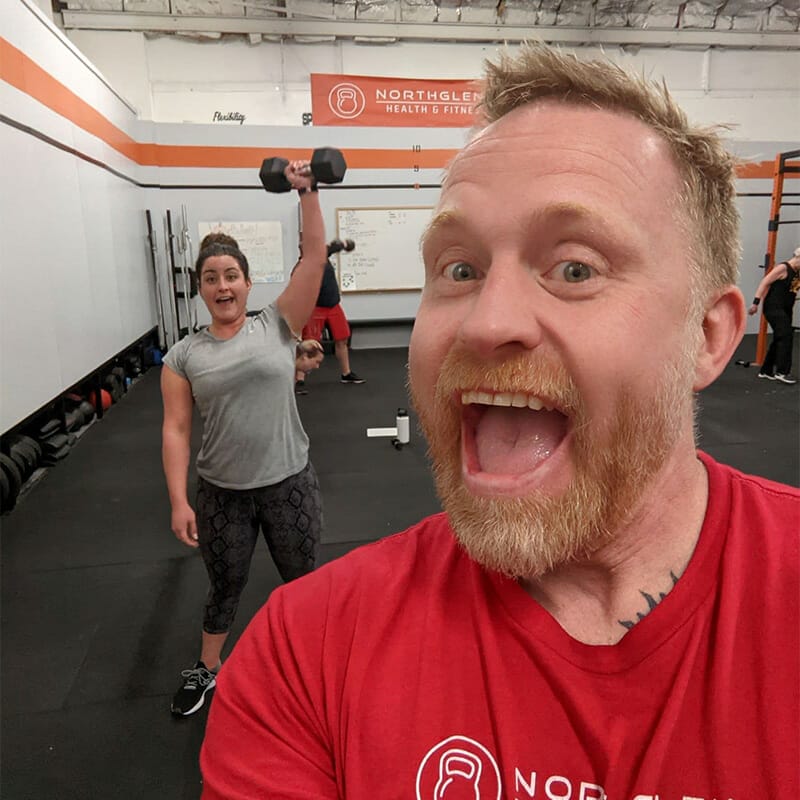 Owner
Patrick is the caring and dedicated owner of a personal training gym, with a background of over 10 years in the fitness industry. A lifetime athlete, he has spent years participating in a multitude of organized sports and physical activities, and has naturally transferred that passion into his professional life. He has spent the past decade honing his skills in diverse training environments, offering group classes, one-on-one personal training, and semi-private small group sessions, demonstrating his versatile approach to fitness and wellness.
A strong believer in personalized fitness, Patrick's philosophy is rooted in helping individuals of all ages and capabilities reach their health goals within a safe, inviting, and enjoyable environment. He believes in laying a strong foundation for his clients by focusing on the basics of exercise, prioritizing form and technique to ensure effective, pain-free movement.
Patrick's approach to fitness extends beyond the physical, placing significant emphasis on building strong relationships with his clients. His warm and engaging personality fosters a sense of community within the gym, where each member is valued and encouraged. This personal attention ensures that each client's fitness program is tailored meticulously to their specific needs, based on individual goals, strengths, and weaknesses.
Creating an atmosphere where fun meets fitness, Patrick strives to make every workout session enjoyable, making his gym a place where people love to spend their time. His genuine passion for health, fitness, and helping others, combined with his deep understanding of exercise mechanics, positions him as a reliable guide in the fitness journey of his clients. At Northglenn Health and Fitness, fitness is not just a task, but a lifestyle, a community, and a source of joy.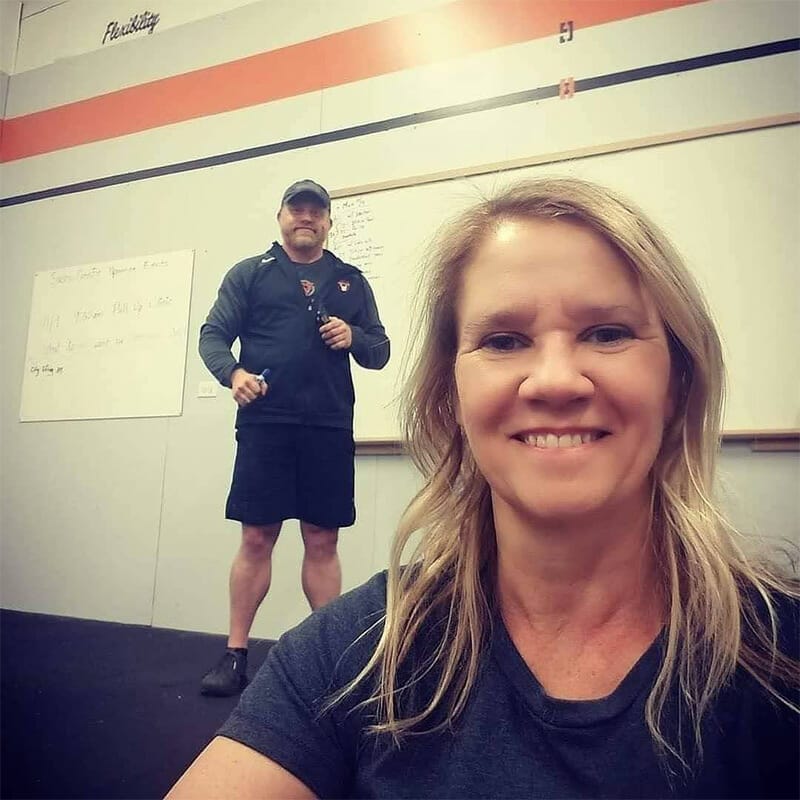 Owner
Nutrition is not about food. That is a strong statement coming from a nutrition coach! I am telling you this so you stop looking for answers with meal plans or counting macros or calories. Nutrition is about routines, habits, stress, sleep, fitness and ok, yes, there is SOME food in there too 🙂 You already know what to eat. Knowledge of food isn't the solution. We know that broccoli is better than a Big Mac and no one thinks Mountain Dew is healthy. Nutrition coaching is about HOW you are doing to eat healthy AND still work, take care of kids, cook for everyone else, get your workout in and still have time for yourself. THAT is how I can help you. I know strategies that make it simple and that you can implement that will last a lifetime. I will be the last nutrition coach you ever need. Give me 9 weeks and I'll give you your life back.
Head Coach / Nutrition Coach
Coach Courtney is an United States Army Officer and Master Fitness Trainer with a Bachelor of Health and Exercise Science, and holds certifications in Personal Training, Nutrition Coaching, Behavior Change Coaching, and USA Weightlifting. "My passion for health and wellness started young as I watched my parents finish marathons and compete in CrossFit competitions, and began my personal athletic journey as a cross country and middle/long distance track athlete. My passion transformed into a career in 2016 when I began Personal Training at the Colorado State University Recreation Center. I completed my internship developing strength training programs for a local fire department and their firefighter academy. I am currently the Master Fitness Trainer for the 244th Engineer Battalion in Denver, Colorado. I met my amazing and supportive fiance, Shelby in 2016, and we got married in November 2022. Shelby and I live in Greeley, Colorado with our puppy Daisy, we enjoy going to car shows, riding motorcycles, gardening, and trying new breweries and mac n cheese recipes (life is all about balance)! My main goal as a trainer and coach is to help my clients develop freedom and functionality. I believe in creating an overall healthy relationship with food free of cookie cutter rules by supporting clients in the development of creating a nutrition plan that fits their lifestyle, instead of the other way around. I value functionality in fitness, I coach clients with an emphasis on how movements performed in the gym will translate to their everyday lives and support a long, pain-free lifestyle."
Fitness Coach
Coach Marci has always been active and athletic.  From high school to now in her mid 50s she loves to be in motion.  Marci began her coaching journey 2 years ago with CrossFit and has experienced many people achieve their fitness goals!  Single mom of two grown men (both graduated high school and experiencing their lives), she is now fulfilling a lifelong goal to coach and train at a higher level.  She has competed in CrossFit competitions and is a lifelong learner in personal development, life coaching and fitness.  She loves hiking, dirt biking, climbing, hockey (well really all sports) skydiving and her cat. Coach Marci's drive comes from seeing others excel and succeed.  Sweat, determination and the joy of completion – Big Smile!
"Today I will do what others will not, so tomorrow I can accomplish what others are unable to do." – Jerry Rice
Fitness Coach
Coach Justin (they/he) is a triple-threat actor with a BFA in Theatre Performance who uses functional fitness to build a strong physical foundation. Justin strives to make their workouts fun and challenging, and encourages clients to listen to what their body needs that day. With a focus on mobility alongside strength, Justin gives you ways to apply the movements we do, to life outside of the gym. This means no more hurt backs from unloading the dishwasher or from bending over to pick up a pencil! They also have an abundance of tools and tricks that will aid in living a full, active, human life.
Being born in Colorado, Justin has always felt a drive to hike, explore, snowboard, and enjoy the outdoors, and they want to help others do the same: "If I were to give one reason to go to the gym, it would be tied to self-love. Everyone is worthy of loving life, and feeling confident in themselves. The gym gives us an opportunity to discover our strengths and improve upon our weaknesses so that we can live happily every day of our lives. Not only does physical activity decrease cortisol and stress levels, it also increases metabolism and triggers the release of happiness hormones. At a place like NHF, you have the added benefit of a robust community that will empower you to be stronger, better, and more consistent with your routine. All of these factors combined enable athletes to live healthier and happier lives, while crushing their personal goals along the way!"
Personal Trainer
I've been active my whole life, whether it was playing basketball for over 10 years, swimming, hiking, roller skating, lifting on and off and other fun things to keep moving towards new goals.
I graduated from Kennesaw State University in the summer of 2021 with a Bachelors in Exercise Science. I've realized that not everyone's body is the same and it is essential to have a good idea of how your body moves and grows to achieve your personal goals, not just with exercise but life in general. 
After recently moving to Colorado, originally being from Georgia, my love for different forms of exercise was sparked again and has challenged me to explore my passion for coaching and helping positively impact others lives.
That passion and excitement for fitness is something I want to share with as many people as I can. Your health, in all aspects, is always most important. Providing a strong foundation of exercise and giving you the knowledge so you are comfortable and capable of progressing towards those ever changing health goals is my purpose as a coach. 
You are unique and powerful, so let's have fun and grow together!
Personal Trainer
"It is a shame for one to live without seeing the beauty and strength of which their body is capable"
-Socrates
Growing up, my parents always pushed me to try new things. As such, I have given my best effort to soccer, football, gymnastics, basketball, track and field, volleyball, wrestling, baseball, karate, brazilian jiu-jitsu, kickboxing, calisthenics, bodybuilding, strongman, and arm-wrestling, with an emphasis of strength training. Experimenting in all of these has helped me develop a well-rounded view of athleticism, and I am extremely grateful for these experiences and the fact that I have been able to live my life the way I choose to because of how they improved my health and mobility. It is with this goal in mind that I have dedicated my life to spreading the tenets of health and wellness, helping each client reach their fullest potential on their own terms.
In the spring of 2023, I graduated with a Bachelors of Science in Human physiology from The University of Iowa. While enrolled, I spent my free time researching and specializing in the prescription of exercise. I've been developing this skill set since the age of 18, training friends, family, and anyone else I could offer my services to. After graduating, I interned with the nutrition team of a UFC fighter before moving to Colorado in hopes that I could help others with their health and fitness goals. Whether you want to lessen the burden of chronic illness, or go to the Olympics, join me in living life unrestricted.
Start here
Book a free intro today so we can learn all about you, your goals and how we can help you reach them
Fill out the form below to get started
Take the first step towards getting the results that you want
Free Intro